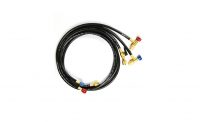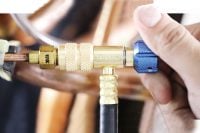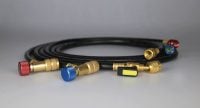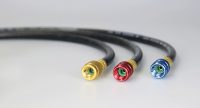 Safe Seal Charging hoses
• 72" hose (183cm)
• Suitable for standard refrigerants
• Patented Safe Seal technology:'One-Touch' design allows you to screw the fitting on to the system before starting refrigerant flow, avoiding refrigerant loss and risk of 'refrigerant burn'. Then simply turn the knob to start/stop flow. The safety swivel sleeve allows free rotational movement of the hose without the fitting coming loose being put under unnecessary strain and preventing unwanted leaks.
| Product code | Description |
| --- | --- |
| JAV-1071 | Charging Hoses, Safe Seal, 1/4", Working Pressure: 600/3000 PSI |
| JAV-1072 | R410A/R32 Charging Hoses, Safe Seal, 1/4" x 5/16", Working Pressure: 800/4000 PSI |
CONTACT US TODAY TO DISCUSS  YOUR REQUIREMENTS
No matter what your requirements, JAVAC can tailor a solution to fit your needs. Talk to JAVAC.